CIO
The CIO's role is becoming more and more difficult, at a time when outsoucing politics have changed the way to manage, outside the country's and company's frontiers. Considering the importance of IT to business success, what could be the consequences of letting other firms sourcing a good part of your core competencies? At the same time, the image of the ITs has moved from a cost center to strategic asset. And at the same time too, CIOs have lost their traditional comfort, as they were operating under the cover of their specific knowledge, and in a well-defined reporting line, often under a CFO. But in the current days, IT has been recognized as an asset for business unit support, thus CIOs have seen their organizations realigned at the same level than other board members. A new matrixed organization has been set up, in a spirit of service, where the core IT forces are viewed as a corporate utility, while a local IT delivery is aligned to the different businesses. Now facing the company's core activities, but also looking toward the different suppliers, the new CIO has to answer critical challenges: matching the true business needs and align the organization to them, negotiate and manage global contract with suppliers, leverage providers as regards their performance of service whatever their culture is, etc. To be effective, the IT function also requires a strong, but flexible governance, able to adapt to the changes met in the lifecycle of the company (mergers, divestments or acquisitions). These changes have to be managed: that's why THIRDMAN puts forward candidates sharing communication skills and change management experience.
CTO
Whereas the role of the CIO is becoming more and more strategic in business transformation, many organizations have created two separate roles: CIO and CTO, with distinct responsibilities depending on how strategic technology is considered by the executive team.
Nowadays, there are few organizations viewing information systems as a necessary evil, and focusing the CTO's activity on the daily infrastructures management and operations efficiency. Sometimes, and most often in technological companies, or in those that are using internet as a competitive advantage, the CTO can report directly to either the CIO or the CEO: he or she works as a central pivot, without heavy management, but with the responsibility on innovatives ideas, competitive analysis, architecture standards and technology assessment. This freedom in preparing future is unfortunately counterbalanced by the difficulty in seeing innovatives ideas become reality. In large companies engaged in efficiency programs and cost reductions, there are many benefits to centralizing initiatives and management in the hands of the CTO: outsourcing, datacenters gatherings or Agile IT are often within his or her province.
Our different assignments in hiring CTOs were conducted with great attention to personal skills and diversified backgrounds: driving a day-to-day business, but thinking also forward, the CTO cumulates at the same time a technological expertise, superior communication skills, and an economical and business awareness.
IT GOVERNANCE
In the way to create greater value from IT, maintain IT governance at the right level is based on a small number of principles.
1. IT governance should be designed around the company's objectives and performance goals, in accordance with a multi-level structure, instead of  introducing governance mechanisms one at a time to address particular needs, and then create uncoordinated "silos". Within the overall governance, each mechanism also needs regular review, in order to assess at first its true effectiveness: that raises the question of the right number of governance mechanisms.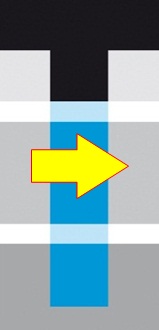 2. Governance redesign should be infrequent, and done at the right time, in correlation with organizational changes or to improve global sharing, information management, transparency, and communication. So should the governance be used to facilitate organizational transformations.
3. Make choices: Ineffective governance is often the result of trade-offs, confusion in orders, or mixed messages, creating frustrations and ineffectiveness within managers trying diligently to meet all these goals. Stating the impossibility for IT governance to meet every goal, senior managers should highlight conflicting goals to debate, and handle them with a few clear business principles of priorities.
4. Clarify the exception-handling process: Most requests of exceptions come from a true desire to meet business needs, and their treatment in IT, particularly in architecture and infrastructure, could benefit the entire enterprise. Exceptions are how enterprises learn, challenging the status quo. Furthermore, by enabling the exception-handling process, senior managers give to their coworkers a release valve, by offering them the possibility to implement an exception they are sure is good for business. To be efficient, an exception-handling process should have two common elements: to be clearly defined and understood by all, and to have a few stages that quickly move the issue up to senior levels.
5. For many companies, the involvement of senior managers is a natural extension of their normal activities: they participate in the committees, the approval processes, and performance reviews. This involvement in strategic decisions means that senior management is rarely concerned with the exception process, unless an exception has strategic implications. That's why the communication of each senior manager's role and field of concerns is very helpful (via tool such as the Governance Arrangements Matrix). That's also why the incentive and reward system has to be in line with governance.
6. Assign ownership and accountability for IT governance: Most often, the board or CEO hold the CIO accountable for IT governance performance with some clear measures of success. In the choice of the right person or group to be accountable for IT governance design, implementation, and performance, three issues should be considered.
First, the person or group owning IT governance must have an enterprise-wide view that goes beyond IT, as well as credibility with all business leaders.

Second, the board or CEO must make it clear that all managers are expected to contribute to IT governance, as they would contribute to any other key asset.

Third, the person or group owning IT governance must understand what the technology is and is not capable of, and what are the two-way connection between strategy and IT.
7. Provide transparency and education: The more transparency of the governance processes, the more confidence in the governance, and the more willingness there is to play by rules. Many firms use portals or intranets to communicate IT governance, including a description of the governance bodies, a list of approved or recommended products, and other tools and resources. A formal IT governance communication is needed, whereas the lack of understanding of IT governance is often due to ineffective documentation.
Actively designing governance involves a small set of senior executives, taking the lead and allocating resources, attention, and support to the process.