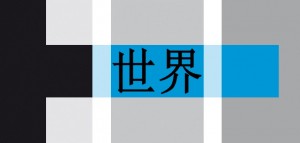 Multinationals have always been requiring three kinds of specialists: business managers, country managers, and functional managers, with a group of senior executives to coordinate the efforts of the specialists. Since 2003, as globalization has become a much more important issue, the talents of global managers have been in high demand. But some things have stayed constant: Companies have still got to be globally efficient and competitive by integrating activities and coordinating resources across national borders. At the same time, they also need to be sensitive and responsive to national differences in consumer tastes and government requirements, for example. Now these two demands are often in conflict, and this tension still is at the heart of transnational management. But a third strategic imperative has become increasingly important in recent years, in order to promote worldwide innovation and learning: Today, global managers need to see the world not just as a collection of national marketplaces, but also as a source of scarce information, knowledge, and expertise.
Global managers have to be part of the debate between local and holding management, and must represent the need for an integrated worldwide strategy (i.e. arguing with country managers promoting specific products for their local markets, or being able to develop and diffuse around the world the company's central resources).
Now, globalization is showing a new face, due to a couple of evolutions. One is that more companies are being born global, because their home market is too small, or because of their activity itself (particularly in the information-based or knowledge-intensive services economy). The other big change is that companies are finally recognizing that being global is not just being present on numerous markets. It is also accessing scarce resources, which scarcest of all is the human one, particularly management.
That's why THIRDMAN is assigned and has developed a real acumen in finding the best fitting candidates whatever they are:
A country subsidiary manager, sensitive and responsive to national differences, considering differences as strengths;
A business manager, having strategic world view and beeing able to see broad cross-market trends and commonalities;

A functional manager, who really has to know his/her specialty, to find the best practice wherever it is, leverage it and cross-fertilize.
The fourth role is that of the general manager, whose role has changed in a so complex and fast moving world, empowering people who are closest to the customers, competitors and technology changes. So the general manager's role is less about managing content and more about managing context, creating an environment in which people can develop the best solutions for the organization.