Our History
History or … experience ? Created in 2009, after more than two years of common work in the same recruiting firm, THIRDMAN is a team of six people (two consultants and four searchers) performing in the same activity for many years. Whereas our two consultants have tightened strong relationships with the same clients for more than a decade for each of them, the two searchers have respectively five and ten years of experience in searching and selecting managers and top executives
Mission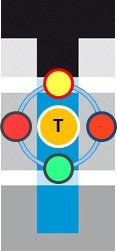 We help the organizations to make decisive improvements in their performance and direction by recruiting the best candidates.
We strive to have the best knowledge of the context and therefore generate value.
We work collaboratively with clients to define the best profile, also taking into account the market.
We are not only committing to a short term mission, but strive to accompany your new coworkers during their integration and maintain with you lasting relationships.
Impact / Insight
We are an independent partnership. Our belief : we challenge companies to look beyond their processes to analyze their required changes and base the search and selection on that issue.
Our action: our approach is to take into account the various angles of the needs, combining different stakeholders points of view and the different profiles and origins of candidates.
But at this point, we continue to act for you. A successful integration needs a go-between sending messages to the newcomer as well as to his/her employers.
Global Action/Impact
Thinking and acting global, in a world smaller than before, we meet the vision of our clients to integrate multicultural coworkers, sharing the right culture wherever they are. We help you to transform your organizations by bringing together people, cultures and ideas from around the world.
To know how we can help you to meet your stakes: